remuneration
- fancy word for $$ - Something I can really use this time of year.
Win $25 Visa Gift Card From She Scribes.. ends 11/29
Win $25 Visa GC from Thoughts From a Mommy. ends 11/28
Win $50 Amazon GC from
Crazy About My Baybah and Mike Rothman. ends 11/18
The Mommy Files has a $50 AmEx GC to win
. ends 11/11
Our Ordinary Life is offering a $50 Walmart GC. ends 11/27
Win $100 Visa GC from Mommy Living the Life of Riley and Transparent Language.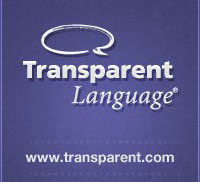 Transparent Language
is a leading provider of best-practice language learning software for consumers, government agencies, educational institutions, and businesses. Since 1991, Transparent Language has helped millions of individuals learn new languages quickly, easily, and effectively.
More than 12,000 schools and universities, as well as top government language schools, such as the Foreign Service Institute and the Defense Language Institute use their products.
ends 11/24
$50 AmEx card and
FUZE Samples
from J Man and Miller Bug
. ends 11/03
The Dirty T-Shirt says:
One (1) winner will receive: ends 11/06